Genre: Contemporary adult
Flags: Nudity, language, sex
Major Character:
Cooper Stanfield
,vocalist and lead guitar for the rock group Mercury Rising.
Supporting Cast: The other members of the band (
Heydon Mitchell
, Daniel Whitney, Aidan O'Malley); Cooper's business partner and close friend
Slim Savage
.
Completed Stories
:
Dark December
:
Rock star Cooper Stanfield marries classical pianist Julia Wilson. Seriously injured in a confrontation with a psychotic woman who held his wife captive, Cooper was presumed dead. After he recovers from amnesia, he returns to his family but he suffered significant mental and emotional damage. Broken, he cannot reconnect with Julia. During the time Cooper is separated from Julia, he becomes involved with drummer
Stevie Willows
. Cooper files for divorce. His son Wyatt grows up blaming his father for his mother's unhappiness. Cooper falls in love with another woman,
Beth Johnson
, who is already involved with another man (
Tony Lombardo
). He goes all out and eventually gets what he wants and marries her. As a teenager, Wyatt returns home after a night out and discovers his mother's body. She has been murdered. The perpetrator turns out to be one of Cooper's former lovers. Among those instrumental in cracking the case is
Ryan McDermott
, a bodyguard Cooper hires to protect his new wife.
The Other Side of the Stage
:
The band leaves for a 6 month world tour. Cooper leaves his wife and their very young daughter,
Rayne
, in Ryan McDermott's care. Alone together for long periods of time, his wife and her bodyguard grow increasingly close to one another. Heydon has an affair with a Gibson rep, ruining his already rocky marriage to
Peridot
. Daniel, who has been in love with Heydon's wife Peri for years, files for divorce in hopes of finally winning her. Aidan decides to ask his girlfriend Lakin to marry him. Cooper brings his son Wyatt and Wyatt's band Crux onstage during Mercury Rising's final performance.
Current Stories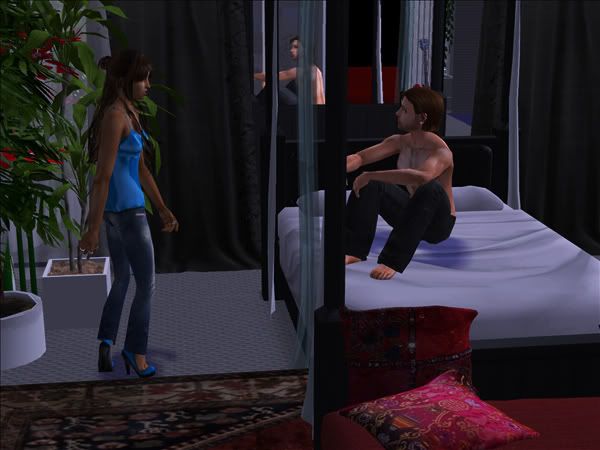 Sessions
: Cooper confronts Ryan. Ryan's life continues to spiral downward. The truth or something like it begins to leak out. Cooper's daughter Rayne decides to take what she wants.
Rising Above
:
Major Character:
Wyatt Stanfield
, Cooper's son.
Supporting Cast:
Jason
and
Jett Mitchell
, Heydon Mitchell's sons; and
Cadence Mitchell
, Heydon's daughter.
Follows Wyatt's journey through college and his desire to rise above the tragedies of his childhood, find love and pave his own road to success as a musician. Along the way he becomes romantically involved with his music professor and clashes with Ryan McDermott.